Back to all posts
Posted on
VIRTUAL BOOK FAIR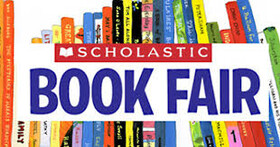 To adapt to our changing needs, Scholastic has developed a Virtual Book Fair to provide an opportunity for our students and families to experience the joy of reading together. 
 Our Scholastic Virtual Book Fair will take place on November 26-December 10. When it's time to shop, visit our school's Virtual Book Fair site using this link:
Orders will be shipped to the school and Mrs. Tisdale will deliver them to students. No charge for shipping.
Happy reading!